Hospitality Management LLC Promotes Two Employees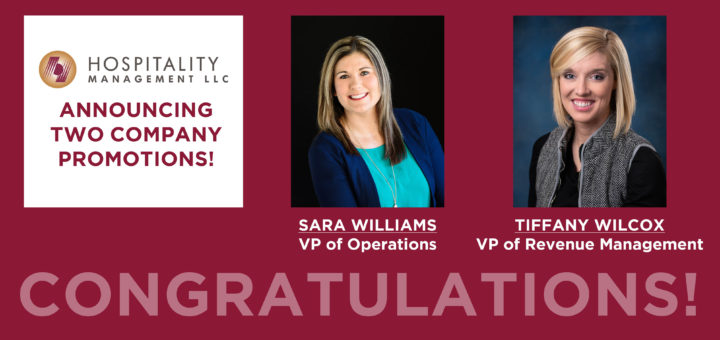 Two significant promotions recently took place at Hospitality Management LLC. Best Western Plus Patterson Park Inn General Manager, Sara Williams, CHA, has become Vice President of Operations and Tiffany Wilcox, CHRM, CHA is now the company's Vice President of Revenue Management.
In her new role, Williams will oversee the operations of the company's hotel portfolio in Kansas and Oklahoma, including the new housekeeping and cleaning procedures being implemented as a result of COVID-19. She has been with the company since 2014, when the Patterson Park Inn first opened.
Wilcox will oversee the revenue management of the entire hotel portfolio, including working with OTAs and the corporate brand in establishing rates for the hotels. She joined the company as a revenue manager in 2018.
Williams and Wilcox have both been valuable assets to Hospitality Management LLC and the rest of the team is excited to see them in their new roles.