Hotel Teams Win Consecutive Top Awards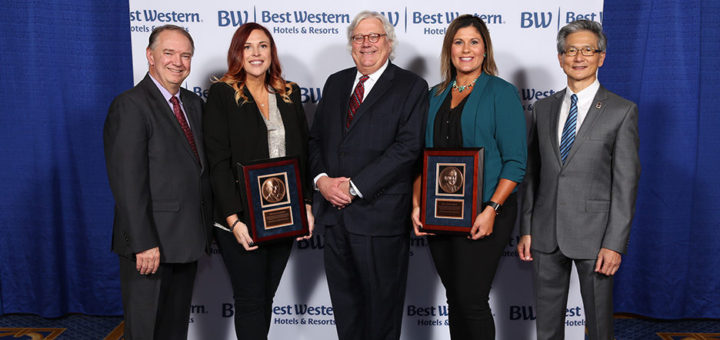 The Hospitality Management LLC team brought home multiple M.K. Guertin Awards from the Best Western Hotels & Resorts Conference once again. The Best Western Plus Patterson Park Inn and the Best West Plus Norman received the prestigious honor, named for Best Western's founder, for the fourth and third consecutive years respectively.
The M.K. Guertin Award is not the only recognition consistently given to these hotels. Both have earned the Champion Customer Care Award as well as the Best Western Chairman's Award multiple years in a row.
In addition to praise from the Best Western brand, both the Patterson Park Inn and Norman properties have proven themselves from the perspective of guests as well. These two have received certificates from TripAdvisor and Booking.com for exceptional guest reviews.
Hospitality Management LLC is committed to providing guests with top-quality stays and we are very grateful for our excellent team and for the awards we have received recognizing their hard work.