Owners, operators on how to stay profitable in 2020
As 2020 begins, owners, operators and asset managers share strategies for coming out on top in terms of driving profitability after a tough year of slowed economic growth and increased costs.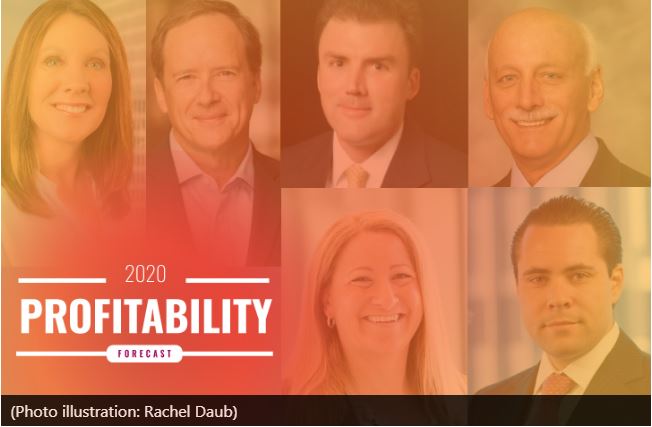 REPORT FROM THE U.S.—Maintaining profitability was the name of the game in 2019 as costs continued to rise, labor pains hit hard and revenue-per-available-room growth slowed, and 2020 is expected to follow suit, according to sources.
But with creativity and the willingness to rethink processes, hoteliers are already on a path towards driving revenue while reducing costs and maintaining guest satisfaction. Hotel News Now reached out to owners, operators and asset managers for their 2020 strategies. Here's what they shared:
Ray Martz, EVP and CFO, Pebblebrook Hotel Trust
"With supply increases that the urban markets have been experiencing combined with a limited ability to increase room rates, 2020 will present another challenging operating environment for operators and owners. The hotel industry also has a labor shortage across the country, especially in the urban markets. Combined with increased minimum wage rates and other local mandate rules, labor costs are expected to rise above inflation again in 2020, which will put additional pressure on operating margins.
"We are working closely with our operators to find how we can operate more efficiently, and in many cases, with fewer workers since our operators just can't find them. Fortunately, we have some unique opportunities at Pebblebrook. Following our corporate acquisition at the end of 2018, we have found a tremendous amount of operating synergies across our larger portfolio through improved procurement (and) combining various operating departments and other channels. Combined with our expanded best practices program across the 20 management companies that we partner with, we will have additional opportunities to improve profitability heading into 2020 compared with some other hotel operators and owners. Nonetheless, 2020 will be a challenging environment, but we look forward to those challenges."
Joseph Bojanowski, president, PM Hotel Group
"In today's environment, cost reductions alone can no longer make the difference when preparing for a low-growth economic environment. Hospitality operations changed forever after the Great Recession, and arguably, never returned to their pre-2008 baselines. At PM Hotel Group, we've embraced a multipronged approach to maximizing efficiencies. We're leveraging innovation and technology, embracing (artificial intelligence), incorporating automation and robotics where it makes sense. We've developed The Edge by PM Hotel Group, a custom suite of technology tools that allow us to drive revenue, reduce expenses through efficiencies and maximize asset value for our owners and investors. (It) enables our hotel teams to utilize real-time data to optimize efficiencies throughout the business cycle—from business intelligence and procurement to labor and human capital.
"Headed into 2020, we're keenly aware that maintaining profitability requires creative thinking and a real willingness to rethink processes. Like many of our peers, we've historically experienced compounded annual growth of 3% to 5% in insurance expenses. As a direct result of new policies and protocols we implemented across the portfolio, next year our premiums will stay flat—a huge savings for our owners.
"For us, the numbers speak for themselves. In 2018, we saw GOP margin growth of 8.7% for our portfolio and that trajectory has continued in 2019 with 4.7% GOP margin growth. It's never easy, but we're confident we have the right team in place to keep evolving and deliver results for our owners."
Guillermo Bravo, CIO, FibraHotel
FibraHotel is a Mexican Lodging real estate investment trust with 86 properties and over 12,000 rooms.
"Even with a difficult macroeconomic backdrop and slow economic growth, FibraHotel plans to increase profitability in 2020 from stabilization of recently opened hotels such as the Live Aqua San Miguel de Allende and Fiesta Americana Aeropuerto hotels as well as several efficiency projects such as:
Change of electricity provider that decreases cost per KwH as well programs to reduce utilities consumption in general at the hotel level.
Leverage the strength of the brands to increase direct booking and reduce customer acquisition costs.
Food-and-beverage projects to drive more revenue per customer at leading hotels while reducing the offering mix at underperforming hotels.
"FibraHotel is also looking to do accretive financial transactions, which could include asset sales to fund share buybacks and/or debt restructuring."
Maxine Taylor, SVP of asset management, CHMWarnick
"Of course we tend to focus on the big impact areas on the cost side, like labor—from executing on opportunities to adjust the operating model to be more efficient while better meeting guest expectations, to getting granular in forecast accuracy and labor scheduling based on volume. However, there are also opportunities to be had on the revenue side, even in a slow-growth period. Mind your mix—both from a channel and segment standpoint, and challenge operating teams to base their strategies on net RevPAR to ensure optimal profitability. Likewise, look for other revenue opportunities. When was the last time banquet menus were updated and compared to market? Is there an opportunity for increasing banquet pricing during peak periods? Does your hotel charge a destination fee, and does the team look for upsell opportunities at the desk and enforce early/late check-out fees? These are all examples of small tweaks that can have meaningful margin impact if implemented."
Tom Conran, principal, Greenwood Hospitality
"There has to be a happy marriage, right? Expense reduction is a very simple exercise. You can cut labor; you can cut supplies; you can cut amenities; you can do all of that. At the end of the day, I really think it becomes an exercise to promote and maintain guest satisfaction while at the same time remaining profitable during a period of time where RevPAR growth isn't going to be as nearly dynamic as it has been. We look at a number of areas to do so. I think from a labor standpoint, we believe that our forecasting processes and programs allow us to go ahead and manage our labor in an effective manner. … At the same time, we do a lot of job sharing. It's not to say maybe a (housekeeper) cannot be a server on the banquet side during certain periods of time. Then, we have a number of national alliances and relationships (such as with F&B vendors), thereby we are able to maintain cost margins that are very prudent to maintain."
Maria D'Alessandro, EVP and CFO, Hospitality Ventures Management Group
"Sometimes organizations implement technology and only use 50%-75% of functionality. Our focus will be to continue leveraging our tools to assist in flowing more to the bottom line. An example would be controlling labor cost by using all of the functionality in our time attendance tool to continue optimizing as well as maximizing scheduling to its fullest—not only making sure the hotels are getting the best pricing on the products, but also ensuring they are focused on flexing their spend based on the revenue. The information is there, it's just a matter of using it."
This article orginally appeared on Hotel News Now
The Hospitality Management team provides day-to-day and asset management to nationally branded hotel and motel properties. Our goal is to outperform industry averages for RevPAR, hotel occupancy and ROI. We focus on the personal growth of our employees and maintaining the highest standards for our guests' satisfaction. Our team strives to achieve superior operating performance that maximizes property values.
For more information on the Hospitality Management Team please visit our website!