5 Smart Ways to Build Value in Your Multifamily Property Before Selling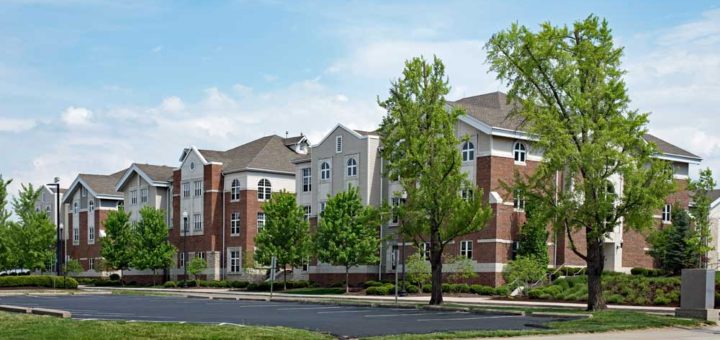 Thinking about selling your multifamily property? If so, you might want to consider boosting your profit margin – it might be easier than you think.
Building value in your investment is a great idea for multifamily property owners looking to sell their asset. It doesn't always take massive renovation projects to enhance the dollar value of your multifamily property. Changes both small and large have the power to increase the selling price and value, helping owners maximize a sale's profits.
It's time to work smart, not hard. Check out these 5 ways that your multifamily property's value can grow.
Replace the Appliances
New appliances are a hot commodity. Heavily-used or outdated appliances can make even the most beautiful apartment units lose their luster. Providing units with cutting-edge and eco-friendly appliances will make your multifamily property value rise.
Appliances are eye-catching elements that will subtly show prospective buyers that a multifamily asset is in prime condition. On top of this, property owners can incorporate these new appliances into their marketing scheme – which is sure to attract serious buyers.
Upgrade the Available Storage
One of the main reasons why multifamily buildings don't always attract growing families is because they're unable to meet their diverse storage needs. However, by addressing this common pain point, property owners can market to a larger pool of prospective tenants. Before selling your multifamily property, think about adding in on-site storage units that tenants can rent out.
Enhance the Building's Curb Appeal
The entrance is everything. Prospective buyers start interacting with your listed multifamily property before they've even stepped on the premises. It all starts outside.

With that being said, make your first impression count! A quick way to boost your asset's value is by improving the exterior. Luckily, these strategies aren't expensive – so they can even be accomplished on a budget. Before listing your property, make sure it's ready to impress. Invest in new signage, clean up the landscaping, and add some new decor elements.
Property owners who are looking to make a small investment should consider resurfacing the tenant parking area to remove cracks and uneven roads. This dedication to detail will help boost your multifamily value.
Fix Up the Floors
Did you know that new flooring can increase multifamily revenue each month? While this may seem like a big project, replacing the floors in units boosts your property's value by increasing the monthly return.
Besides increasing revenue, taking advantage of easy-to-clean materials enables property owners to save money on cleaning costs. These marketable benefits have the power to attract interested buyers while enhancing the transaction's profitability.
Convenience and Access
Today's tenants are looking for convenience, and there are many ways property owners can provide this.
Consider what areas would help improve the lives of tenants, add value to your building, and shape a strong resident experience. This can range anywhere from offering better internet connection to adding a small shop in the lobby stocked with everyday items.
These 5 strategies will not only get your multifamily property sale-ready but also improve it's selling point. For more CRE tips, check out the NAI Global blog.