5 Surprising Resident Amenity Trends to Watch in 2020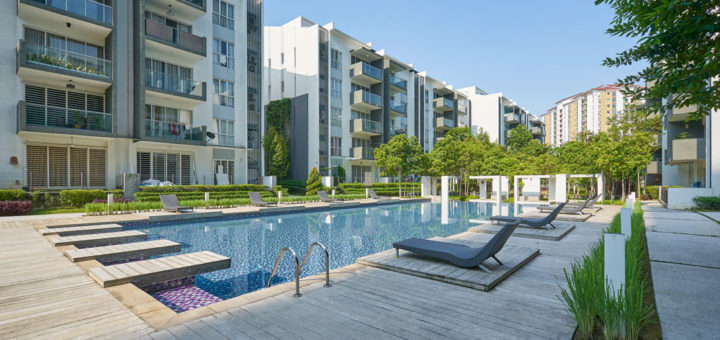 As we continue 2020, commercial real estate professionals need to start gearing up for the emerging trends that are reshaping the industry.
When it comes to the multifamily arena, these popular amenity trends are at the top of residents' most-wanted lists. Here are the top trends based on the 2020 Apartment Resident Preference Report conducted by NMHC and Kingsley Associates.
Smart-powered Voice Assistance
According to the report's data, digital voice assistants are highly coveted by the tenants of tomorrow. More than 40% of respondents say they'd be interested in living alongside a voice-powered AI home assistant, such as Amazon's Alexa and other variations.
Including this in your multifamily package can give you a competitive advantage in 2020 and also be an attractive marketing point. Consider adding in-unit voice assistants as a luxury amenity in your multifamily strategy.
Pet-Friendly Amenities
Pets are apart of the family, too! Multifamily renters are looking for more than just a pet-accepting community ⁠— they're looking for a place that offers great pet amenities. Specialty walking areas, mini dog parks, doggy daycares, grooming stations, and other on-site services will be important to tenants.
Be sure to think outside of the box and plan for pets. Establishing a pet-friendly community with all the works will help you attract residents – especially when ⅓ of apartment residents have a furry friend.
Increased Connectivity
When so many areas of life happen on the web, no one wants to see a 'No Service' message on their wireless device. Connectivity is key for 2020's multifamily residents. Reliable cell phone reception is a must all throughout the building. Whether it's in units, at the gym, in the lobby, and even in the garage; apartment residents want to have a full 5 bars.
Community wifi is also important for the multifamily sector as it's a strong competitive advantage for the tech-savvy tenant population. Make sure your building has the necessary infrastructure to support your residents' tech and connectivity needs.
Cutting-Edge Smart Apartment Tech
Smart Home technology isn't just for traditional family homes anymore – it's entering into the multifamily terrain.
One of the hottest amenities that renters are after in 2020 is access to Smart Apartment technology ⁠— specifically, the money-saving kind. Smart technology can lower energy bills and limit wasted resources.
Some of the most coveted examples are Smart thermostats, lighting systems, and locks. Offering your tenants these services will be a must as it becomes a baseline requirement of tomorrow.
Short-Term Rental Options
Contemporary multifamily residents are looking for flexibility and freedom, and they're attaining it through short-term rentals. As mobility increases all around the globe, not everyone wants to commit to a one-year lease. In fact, 60% of the survey's respondents said that short-term rental options would positively impact their impression of a multifamily community.
Short-term rental options are helping apartment buildings fill vacancies, meaning it's a must for 2020's multifamily arena.
Make sure you're incorporating these 5 trends into your 2020 multifamily strategies. Keep up with the NAI Global Newslink for all the latest in commercial real estate news.