6 Apps to Help Streamline the Agent Workflow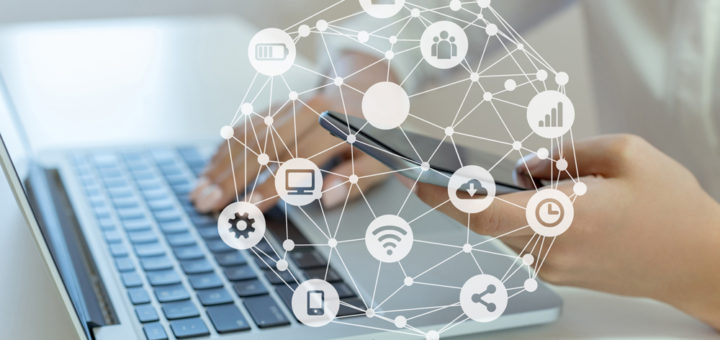 The daily life of a real estate agent is busy, and that's an understatement. Luckily, there is a huge collection of helpful apps and tech resources agents can use to get more done in less time. These productivity tools are key to enhancing productivity, maximizing capacity, and making your workload more manageable.
Check out these 6 apps that are helping to streamline workflows – keeping agents happy, healthy, and on their A game.
Since networking is a key aspect of an agent's job description, emails come flying in constantly. Folio is the perfect app to keep your mailboxes organized so you never miss a beat. This app is specifically made with real estate agents in mind and functions according to the industry's unique needs.
By using AI, Folio automatically organizes mail into appropriate categories, called Smart Folders. This helps keep all relevant information into one concise place.
Social media management may sound easy, but it can end up eating up a lot of valuable time. The time spent upkeeping your social platforms could also be spent meeting with clients, filling out paperwork, or attending a showing.
With that being said, Hootsuite totally changes the game. Not only can users simultaneously explore different social profiles on a single screen, but you can also schedule posts in advance, create key tabs, and proficiently manage your content. This app is re-envisioning social media within professionalism.
As HD videography continues to dominate the industry, agents need to incorporate it into their practice using creative methods. LionDesk allows agents to easily integrate videos into their emails, texts, and other correspondences to clients. This helps to separate you from the competition and showcase properties at their best.
Agents are always juggling multiple clients, properties, and tasks at the same time. It's hard to stay organized when your work extends so far, but that's where Trello steps in to save the day. This project management apps allows users to seamlessly weave through multiple projects simultaneously.
Trello's platform is highly visual, so it's easy to navigate through without getting lost. Break down big projects, organize your workload, and get helpful reminders to ensure you're always on the right track.
This app makes scheduling property showings easier than ever. Essentially, Showing Suite creates a separate phone number that clients can contact regarding showings, property information, and more. It helps keep these inquiries separate from other correspondences, allowing users to keep organized. Set up default responses, pre-schedule availability, and input property information – all in one place.
We can all benefit from better time management. As an agent, organizing the way you're spending work time can spell the difference between 100% productivity and getting swept underwater. In order to stay on top of the ball, turn to Toggl.
This supreme time management app will transform the way you approach your workflow, helping to optimize efficiency. Toggl is interactive, intuitive, and user-friendly. It tracks the time spent on different tasks and creates a breakdown to help users strategize their next session.
Technology is an essential part of an agent's job. Make the best out of it with these helpful apps. What are your favorite productivity apps to use?