Best Western Plus West Lawrence Is Open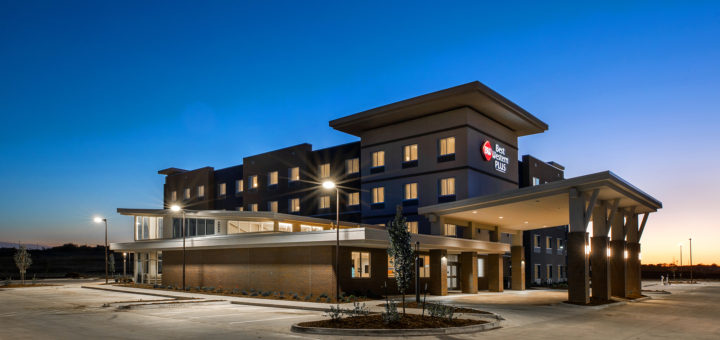 We are so excited to announce that our latest hospitality project, the Best Western Plus West Lawrence, is open! It has been a great experience seeing this hotel come together.
The hotel was developed by the Martens Companies' Hospitality Development of America LLC division, and is being managed by Hospitality Management LLC. General manager Judy Riling started working for the company in July getting everything ready for the hotel to open.
The Best Western Plus West Lawrence features 112 rooms, a meeting room, fitness center, indoor pool, outdoor grilling area and a lobby bar. It is the first tenant of The Mercato of West Lawrence, a new mixed-use development, and is located next to Rock Chalk Park and Lawrence Sports Pavilion.
The hotel has partnered with the KU Alumni Association. Steve Martens, CEO of the Martens Companies, is an alumnus of the University of Kansas. More can be learned about this partnership from this article in the September issue of Lodging Magazine.
So if you're in the Lawrence area and need a place to stay, book a room at BestWestern.com/PlusWestLawrence.
Take a look back at some of the construction photos and then check out the final product! Thanks to Conco Construction for their great work.