Martens Appraisal completes work on mixed-use property in Wichita, Kansas.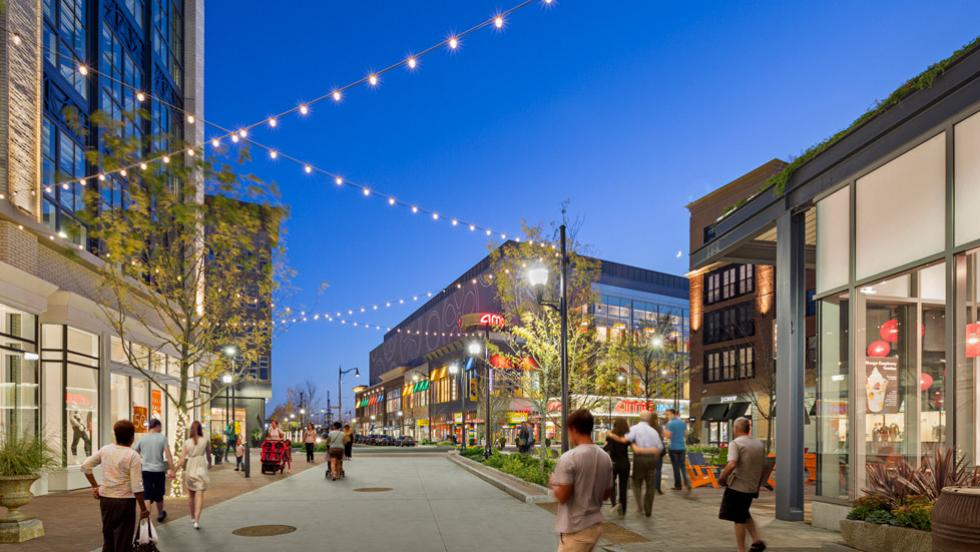 Jeff Linsner with Martens Appraisal recently completed a commercial appraisal on a mixed-use property in Wichita, Kansas.
The report was prepared for traditional lending purposes.
Mixed-Use Developments in Wichita, Kansas typically consist of older downtown properties, with areas dedicated to a variety of uses, including office, retail, restaurant and residential. There are several examples of high-profile mixed-use developments either under construction or planned, these projects include TCG's new downtown building, a project in arena district and of course the planned Ballpark Village.
One of the most recent trends in suburban real estate is that of a Professionally Planned Mixed-Use Development. While this is a revival of sorts from the small town clusters of various types of downtown office, retail and residential properties, today the mixed-use property is very different. It has spawned out of the need to reduce travel while offering more convenience to those who live, work and shop in heavily populated areas. A well-planned property offers a variety of complimentary services and uses with the proper infrastructure including sidewalks, parking and green area, not found in many less planned developments. We find that many of today's mixed-use properties are high profile properties involving offices, retail stores, restaurants, and bars, along with residential apartments. Such a combination makes for a pedestrian-friendly community and permits many residents to enjoy a lifestyle free of commutes and associated transportation costs.
Whether a Mixed-Use property is of the older and more traditional type, or a newer professionally planned community, Martens Appraisal is qualified to appraise it. We offer service throughout Kansas and are capable of offering appraisals on existing or prebuilt properties from plans and specifications. We also offer subdivision appraisals in cases where Planned Use Development land is offered to builders and investors for construction separate and apart from that of the land developer.
About Jeff Linsner
Jeff is a graduate of Friends University with a Bachelor of Science and Business Management Degree. He joined Martens Appraisal in 2009.
Jeff has experience with general and medical office properties, retail properties, including restaurants, neighborhood and retail strip centers, industrial properties and vacant commercial land. Additional experience includes proposed construction of general and medical office, restaurant, retail strip centers and big box retail type properties.
About Martens Appraisal
Martens Appraisal has been providing commercial real estate services in Wichita and throughout Kansas since 1948. Under the leadership of four MAI designated appraisers, our appraisal team comprises over 100 years of combined experience.
If you would like to know more about our firm, please visit https://www.martensappraisal.com/ or contact Andrew Braun today to order an appraisal.