Giving Back: Awareness Camp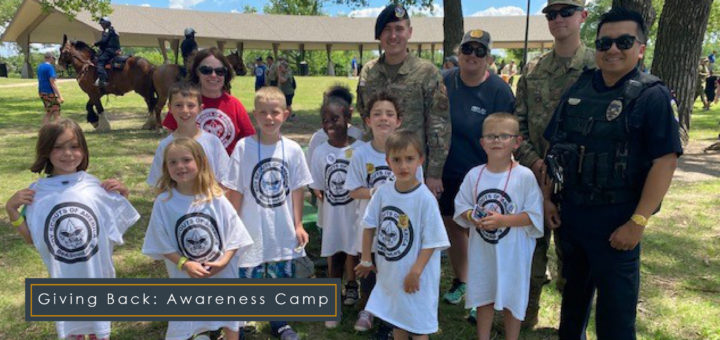 TMC Accountant Heather VanKampen took three days off work earlier this month to volunteer for Awareness Camp, a free, fun-filled day camp for first through eighth graders hosted by the Boy Scouts of America, Quivira Council. The camp is for kids who have not yet experienced scouts and all who attend receive a free membership to BSA for the rest of the year. Attendees got to participate in a large variety of activities, including: fishing, paddle boating, water kickball, capture the flack, ICT rock painting and more. The Wichita Fire and Police Departments provided demonstrations from the K-9 and horse-mounted units.
VanKampen served as a den leader for kids ages six to eight. The den leaders are partnered with policemen, firefighters and military service members – who wear plain clothes until the last day of camp when kids experience "the big reveal" and get to see that they have been spending the last few days with all these local service men and women.
The camp was a success overall and provided local kids with a fun introduction to scouts and an opportunity to get to know Wichita's local heroes.
We are very proud to have Heather on the TMC team – someone who took her time off work to give back to the community and help offer these kids a fun-filled week!