Hotels Expect Lift over President's Day weekend, dip on Monday
A look at U.S. hotel performance data for the past three holiday weekends shows gains for Friday to Sunday, but losses on the actual Presidents Day holiday on Monday.
Comparison of STR hotel performance data for past Presidents Day weekends shows an increase in both average daily rate and demand, resulting in a significant boost to revenue per available room, particularly on the Saturday.
For this data snapshot, STR studied U.S. hotel performance data over the past three Presidents Day weekends (2016-2018). STR is the parent company of Hotel News Now.
Hotels also reported notable gains for the Friday and Sunday of Presidents Day weekends, with demand on Sunday increasing a whopping 28% on average. The downside of this weekend is what happens on Monday. Presidents Day Monday registers a poorer performance compared to other Mondays in February with ADR down $1 on average and demand down 2.2%, resulting in RevPAR down $3. This post-event decline is informally referred to as a "post-event hangover."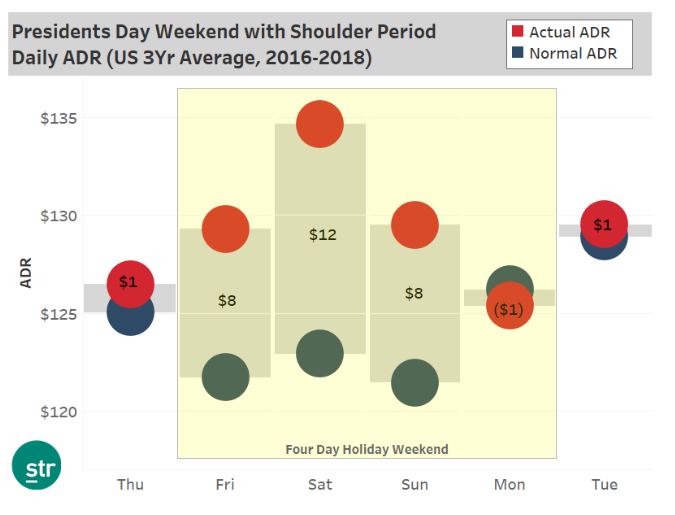 Go here for more! http://www.hotelnewsnow.com/Articles/293893/Expect-lift-over-Presidents-Day-weekend-dip-on-Monday