Shopping Malls Eye Amazon as Prime Tenant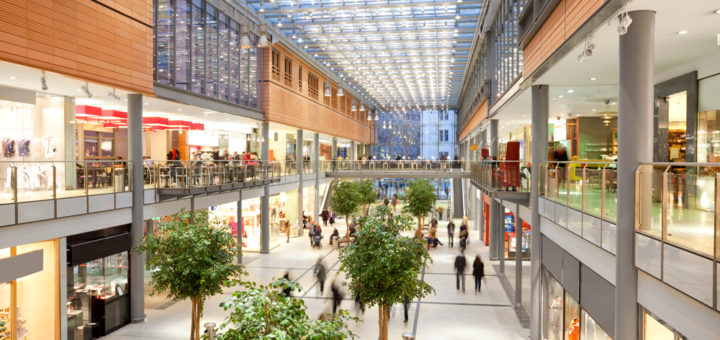 For years, the owners of shopping malls and shopping centers have been citing Amazon as the virtual giant that has destroyed their business. Now, however, many of these same retailers are shifting their views and beginning to see Amazon in a new light — as a potential savior to their vacancy woes.
In a move that suggests more strategic timing than sheer luck, the online behemoth is beginning to ramp up their physical presence via brick and mortar retail stores, just as some of the oldest and most established names in retail history, such as Sears Holdings Corp. and Macy's Inc. are shuttering a number of their stores across the nation.
Out With the Old, In With the New
A prime example of this is the Rolling Acres Mall in Akron, Ohio — previously one of the most well-known malls in the United States (former tenants included Macy's, JCPenney, Target, Sears, and more). As has been the case for many shopping malls throughout the US, Rolling Acres Mall fell victim to a sharp decline in shopper traffic and attracted a string of both violent and non-violent crimes — an unfortunate combination that helped lead to the mall permanently closing its doors in 2013.
A quick Google image search reveals a number of photos that show the mall's decline over the years, depicting once glorious department stores that are now literally falling apart, as well as escalators that have begun to decay and overgrown parking lots that more closely resemble something you would expect to see in the middle of a forest. In a true demonstration of a picture being worth a thousand words, these images are the perfect visual description to symbolize the era of retail disruption that has been dubbed the "retail apocalypse."
This is where Amazon is stepping in, reportedly planning to build a nearly 700,000 square foot facility on the site where the mall currently stands in Akron. The plans for this project have been dubbed "Project Carney," as a nod to the retailer's Senior Vice President of Global Corporate Affairs, Jay Carney. The Beacon Journal reports that they should break ground and begin construction as early as Fall 2019. While a spokeswoman for Amazon declined to comment directly on the project, she did confirm that "Amazon is constantly investigating new locations to support the growth and increase the flexibility of its North American network to address customer needs."
A New Way to Shop
In addition to redeveloping abandoned shopping centers, Amazon is also, yet again, revolutionizing the ways in which we shop. In a unique partnership with Good Housekeeping, Amazon is opening a new kind of retail store — and, in the process, shopping malls could experience a resurgence, gaining strength and becoming a more viable place to shop. Called GH Lab, this new and experimental pop-up store of Amazon's has already opened in the Mall of America.
What is interesting to note is that while the store carries merchandise recommended by Good Housekeeping, the store itself actually has no inventory. Rather, it is more of a showroom than anything else. Each item on display in the store has a unique Amazon SmileCode, which is simply Amazon's version of a QR code. Using the camera functionality on your smartphone, you can scan the code to easily pull up information and details on the item, and seamlessly add it to your Amazon cart. Once the transaction has been completed, Amazon handles the fulfillment and delivery process, as usual.
Believe it or not, Amazon has had a presence in retail shopping malls since 2015, including its pop-up stores and Amazon Books, which has 22 locations throughout 18 states. Combined with the new partnership with Good Housekeeping, as well as recently announced plans for a new grocery store brand, Amazon now has the ability of offer a wealth of options to shopping center owners and landlords.