Steve Martens Earns Lifetime Achievement Award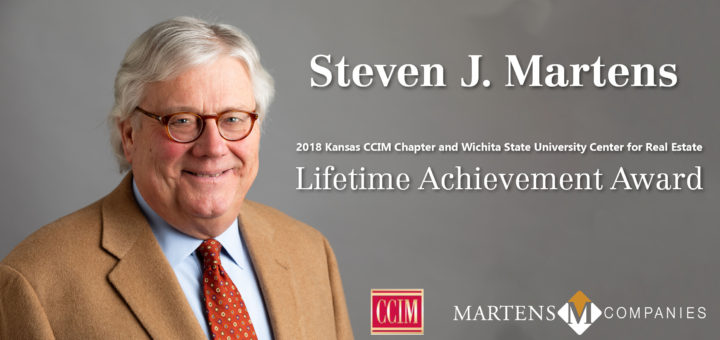 The Kansas CCIM Chapter held its annual year-end celebration on Friday and recognized the Martens Companies president, Steve Martens, with the Lifetime Achievement Award.
Martens has worked in commercial real estate for more than 40 years and has been president of the Martens Companies since 1983. He has spent his career working to grow opportunities for Wichita and for the people who work with him.
Congratulations, Steve, for a well-deserved recognition of your years of hard work!