The Age of the Food Hall: What to Know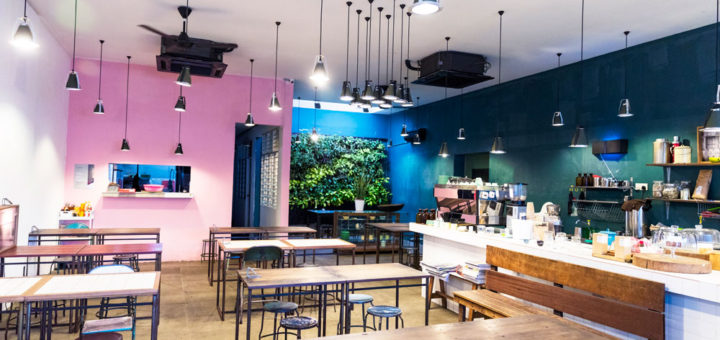 CRE's retail sector has undergone a rocky wave of transformations these past few years. While the industry saw massive changes, 2019 has been a year where new trends have been dominating global retail. While features like omnichannel retailing, instant deliveries and subscription-based shopping have been headlining news articles all year, there's another major player making headway. Can you guess what it is?
The answer lies in three highly demanded areas of retail: dining, convenience, and variety. The combination of these three elements has ushered in the new wave of food halls – contemporary retail's most successful experiment.
Experts are saying that the Age of Foodhalls is upon us. Don't fall behind, keep up with the latest trends and stay ahead of the game. Here's all you need to know about this industry-shaking retail trend.
The Evolution of Food Halls
So what exactly is a food hall, anyways? The answer is simple: they're dining spots that feature locally-sourced ingredients and commonly feature entertainment. Food halls are usually sprawling areas filled with different vendors who utilize fresh ingredients to create tasty dishes, all while educating and entertaining customers within a highly social environment. These bustling areas invite everyone to come together while visiting their favorite on-site vendors.
Food halls are diverse, creative and take the old-fashioned food court to a whole new level. Food halls are more aesthetic and gourmet than their previous counterparts, and they're dominating contemporary retail culture.
Why The Sudden Rise in Popularity?
With their sudden burst of popularity, food halls have been popping up all around the country. They're quickly transforming the contemporary scene, but why the sudden widespread acclaim? In truth, it's because they're appealing to both ends of the spectrum – consumers and agents.
When landlords have large vacant spaces, it can be difficult to find a successful fill. However, this is where food halls come in. Consumers appreciate their diversity of culinary options set within a chic ambiance. Food halls manage to provide a little something for everybody, which is where they outshine common restaurants.
Key Players in the Field
Although not all food halls come out successful, the ones who do it right truly hit the jackpot. Let's look at some examples of food halls who are killing it.
El Palacios de Los Jugos is a Cuban-inspired oasis located in the heart of Miami. It's early days in the 1970s established it as an epicenter for cultural entertainment. Visitors enter a whole new world when they walk into this vast open space filled with different traditional Cuban specialties – traditional foods, fresh juices, shops, live music, and tons of art.
Pine Street Market is one of Portland's quintessential spots. Visitors find absolutely anything here, from classic Korean barbecue to the city's best burgers. All the food is extraordinarily tasty since chefs from all over the country gather here to throw down their best skills for hungry crowds.
While the food hall trend is still on the rise, it's become clear that it's more than just a fad.