What is Commercial Real Estate? CRE Defined
Commercial Real Estate (CRE) is defined as any property owned to produce income. This could include just about anything, including:
the neighborhood coffee place you stopped at this morning
an apartment complex
a multistory office building
a manufactured housing community
a hotel on the interstate
From an investment point of view, commercial real estate encompasses any kind of property, including land, which brings or has the potential to bring income. From a business point of view, commercial real estate is any offering of office, retail, industrial, medical, hospitality, and other commercial space that can be leased (and sometimes bought) for the use of the business.
Commercial properties can be classified into six main categories: office, retail, industrial, multi-family, and land. Everything else could be put into a miscellaneous catch-all category.
Office Properties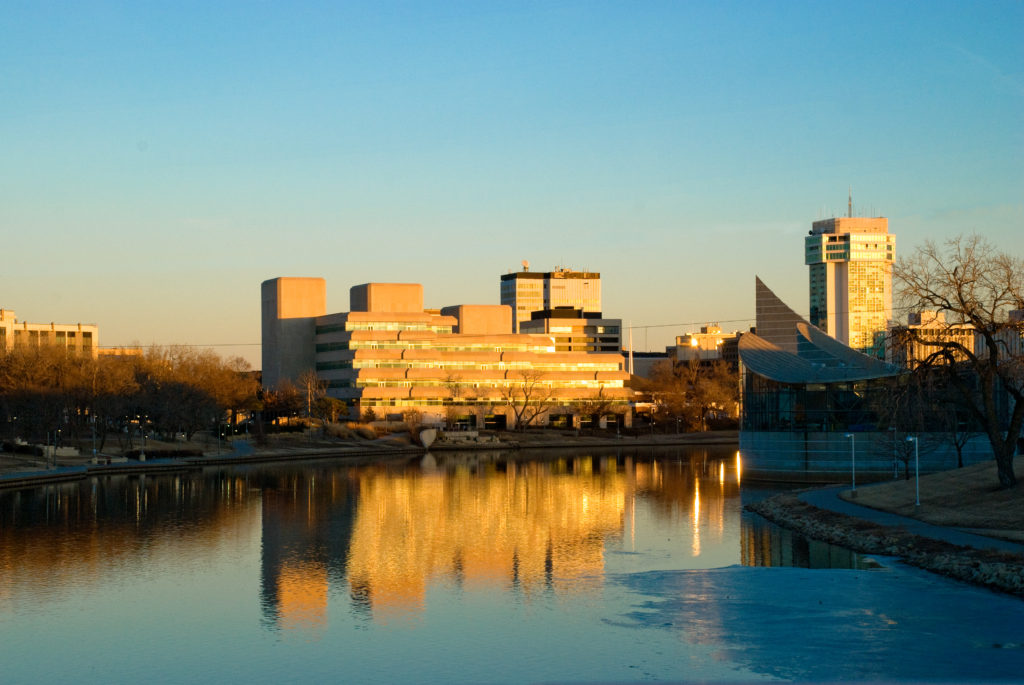 Commercial real estate office properties include single-tenant buildings, small professional buildings, multi-story buildings, and everything in between. Buildings are classified into three categories: Class A, Class B, or Class C.
Class A buildings are the best of the best. They are often newer buildings with state-of-the-art infrastructure, but may be old buildings that have been extensively renovated. Class A buildings are usually in prime locations with good access, and are professionally managed.
Class B buildings are often targeted by investors, because while they may be older, they have the potential for a high return on investment through renovation and improvements. These buildings are usually well-maintained and well-managed, but infrastructure may need some capital investment.
Class C buildings are older, poorly located, and often in need of extensive renovation and updates to out-of-date infrastructure. They usually have lower rental rates to compensate for the lower quality office space. Class C buildings are often vacant longer than higher-classed buildings, and can be targeted for redevelopment opportunities.
As location is the real estate watchword, office buildings are often defined by neighborhood when listed, rather than by building features. An office building in Wichita's Waterfront development will be prized for its superior access, prestigious corporate address, and proximity to neighborhood amenities like fine dining and business services.
Office space in commercial real estate is not restricted to metropolitan areas; suburban office buildings dot the landscape everywhere there are residences to support them. These buildings are usually mid-rise structures from 80,000 to 400,000 square feet, located outside the city center and into the suburbs. Office complexes, often with serene, campus-like settings, are also included in this category of commercial real estate.
Retail/Restaurant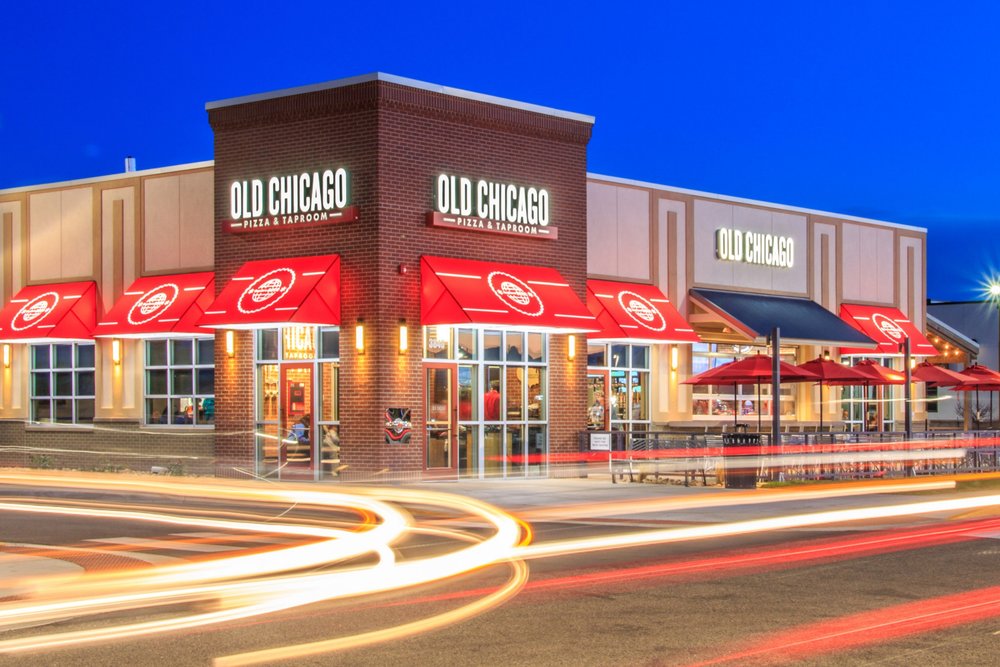 Retail or restaurant sites can be freestanding, like a bank or restaurant building. They are often found on the lower floors of office buildings or multi-family structures, especially in urban areas. Retail offerings abound in strip malls and neighborhood centers. Businesses can pinpoint their ideal retail space from any of these options, but investors will be drawn to malls and retail centers, which have many tenants and therefore are a better risk.
Strip centers are unenclosed neighborhood retail sites from 5,000 to over 100,000 square feet that may have an anchor tenant like OfficeMax or Dillons to draw customers. They are usually a mix of many small retail units and are ubiquitous to the suburban landscape, perhaps including a trendy Sushi restaurant, a boutique pet store, a nail salon, and an imported cigar shop in an upscale neighborhood.
Community retail centers contain between 150,000 and 350,000 square feet of commercial space, and boast multiple anchors. Grocery stores, drug stores, office supply stores, fitness centers, etc., may anchor these centers; with all the space between filled by more nail salons, dry cleaners, greeting card stores, and other small retail units.
A power center contains major big box retailers as anchor tenants, like Wal-Mart, Lowes, or Best Buy, with each anchor occupying between 30,000 and 200,000 square feet within the power center. Several out parcels, or freestanding retail units usually occupied by gas stations, restaurants, and banks, are found in these power centers.
Regional malls vary in size from 400,000 to 2,000,000 square feet. They have several anchor tenants and restaurants, and many large, medium, and small stores.
Industrial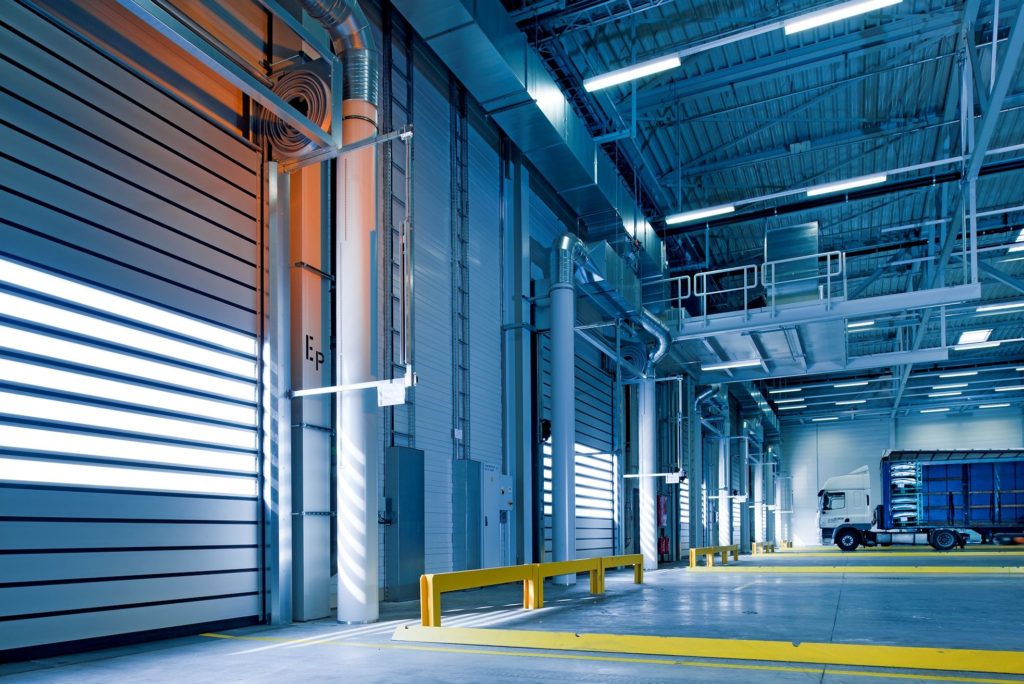 Industrial properties range from smaller sites that are often termed "flex" space or "R&D" properties; to warehouses; to large, heavy manufacturing sites. These spaces are often listed with clear height specifications, or the height from the floor to the lowest-hanging overhead obstruction, which could be 14 feet in a small building to more than 40 feet in a large industrial space. Businesses seeking industrial space also look for dock types and availability. Grade level docks are at street level for drive-in convenience; semi-docks are 24″ for a pickup or delivery truck; and a full-dock is 48 inches for a semi-truck.
Some industrial spaces lend themselves more to investment opportunity. Heavy manufacturing sites are very specialized with machinery, and cannot be easily transformed for another use. These sites often house a single tenant, making them a poor investment bet, in general. Bulk warehouse space is also fairly specialized, and not easily transformed. Light assembly industrial space, on the other hand, can be easily converted to office space or another commercial use. Flex warehouse sites are also easily reconfigured, and often provide a mix of warehouse and office space for businesses seeking this combination. These latter two types of industrial space have become increasingly popular as "flex" office space, and can represent a good investment option.
Multi-family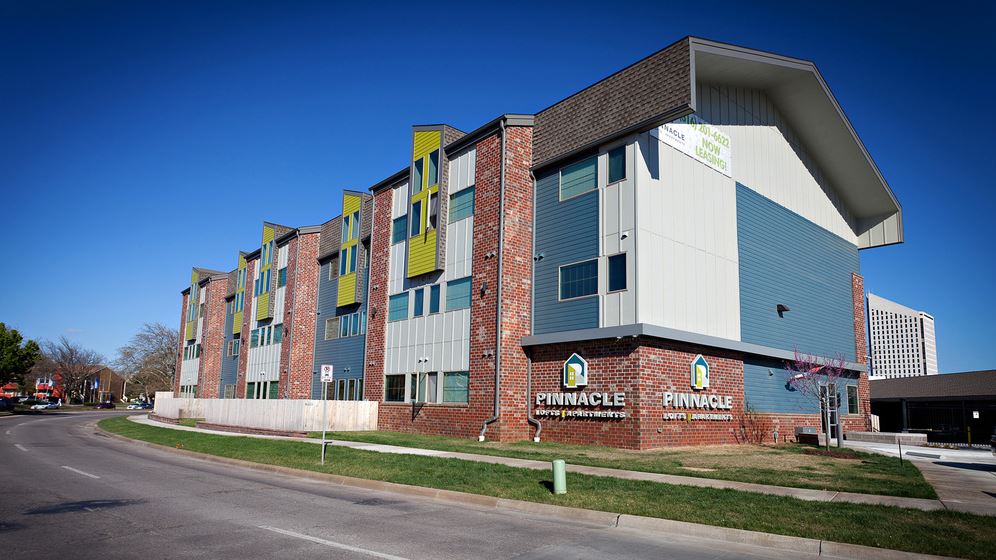 An apartment fourplex or larger is considered commercial real estate for an investor. Sprawling apartment complexes, high-rise condominium units, and smaller multi-family units are all CRE investments. Leases on multi-family structures are shorter-term than office and retail units, however, providing less long-term stability than office building investments.
Types of multi-family structures include garden apartments, which sprung up throughout the nation in the 60's and 70's. These are three to four story structures without elevators and with surface parking. Midrise apartment complexes are between 5 to 9 stories with an elevator, and are often found in urban infill spots. High-rise apartment complexes generally have more than 100 units, and are professionally managed.
Land
Investors usually favor land that is in the path of future development. Greenfield land is undeveloped land–pasture just waiting to be paved. Urban infill is usually land that was once developed, and now is vacant. Brownfield land describes previously developed property that is often environmentally compromised, requiring significant clean-up to be utilized. Brownfield and urban infill land are more highly prized by environmentally-conscious investors.
Everything Else
Leisure (hotels, public houses, sports facilities, etc.) and healthcare (medical centers, hospitals, and nursing homes) could arguably have their own categories, as there are many of these. Other retail offerings include car washes, theme parks, self-storage, bowling alleys, marinas, theaters, and funeral homes. All of these fall into the CRE category for both space-seeking businesses and for investors.
These six basic types of commercial real estate can guide your search for the perfect business location, or for the best return on investment.
Sources:
http://www.investopedia.com/terms/c/commercialrealestate.asphttp://en.wikipedia.org/wiki/Commercial_propertyhttp://useconomy.about.com/od/glossary/g/commercial_real.htmhttp://en.wikipedia.org/wiki/Commercial_propertyhttp://www.propertymetrics.com/blog/2013/02/27/types-of-commercial-real-estate/http://www.propertymetrics.com/blog/2013/02/27/types-of-commercial-real-estate/