11 Wichita breweries to visit for seasonal beers
The weekend is here! The team over at Visit Wichita put together this list of 11 Wichita breweries who brew up great beers all year long!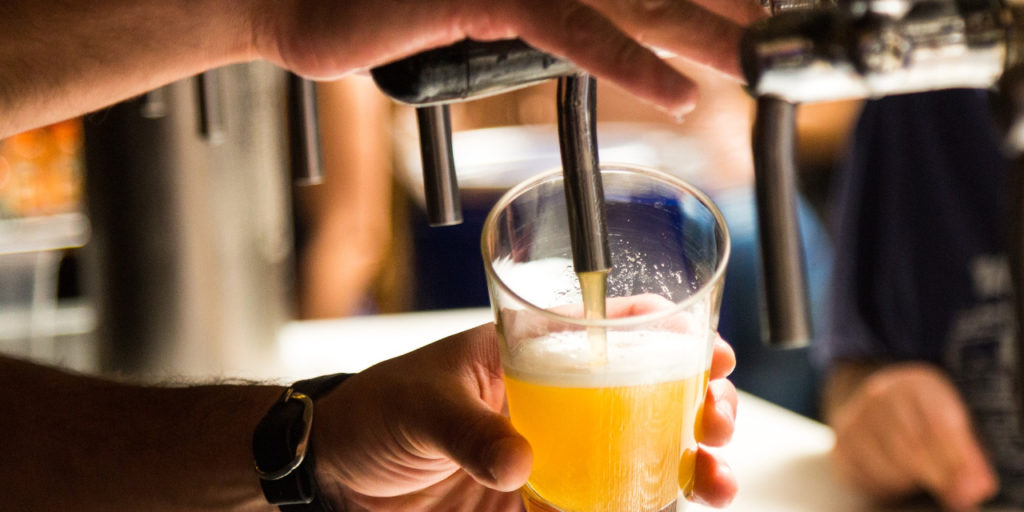 The Wichita brewery scene continues to grow and our local brewers are rolling out inventive – and tasty – seasonal offerings in addition to the mainstays that regulars have come to expect. Here's a flight of holiday beers to try this season at Wichita's breweries.
QUICK LIST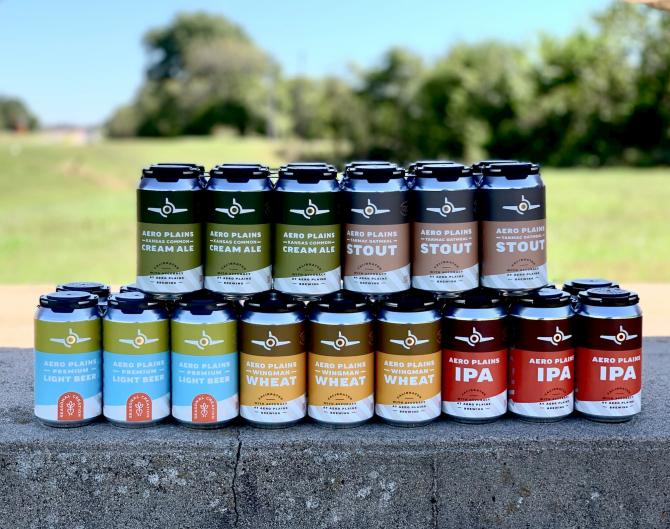 Aero Plains Brewing
You'll find two taproom exclusives this winter: a re-release of their British Invasion, a spin on a classic English pale, and Coconut Porter, a new brew developed by head brewer Drew Scanlan working alongside David Mayans, who earned the honor by winning the homebrew competition at Newton's Sand Creek Festival. Also new this season, Aero Plains added a kitchen and is serving their own food.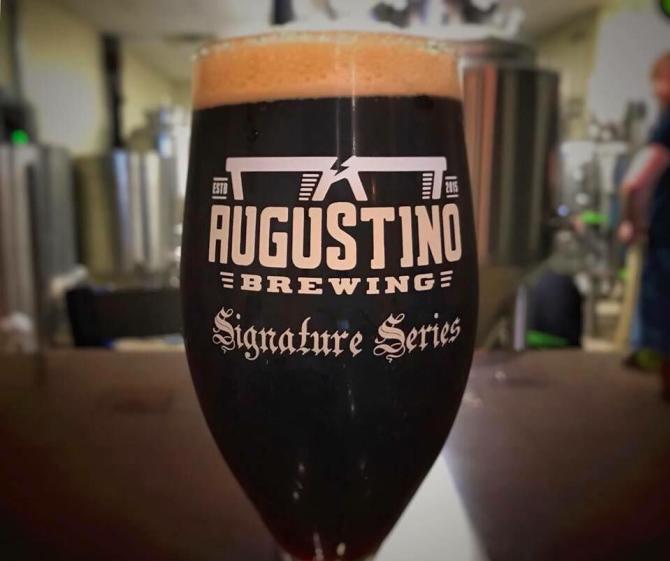 Augustino Brewing Company
Augustino celebrated its second anniversary with a party in early October and then tapped its great autumn ale. They have several more seasonal beers brewing. Look for a tart cherry Berliner weisse and Maltster's Paradise Barleywine later this year. Maltster's has become an annual release and is a warming, but not hot, malty beer perfect for cold winter evenings.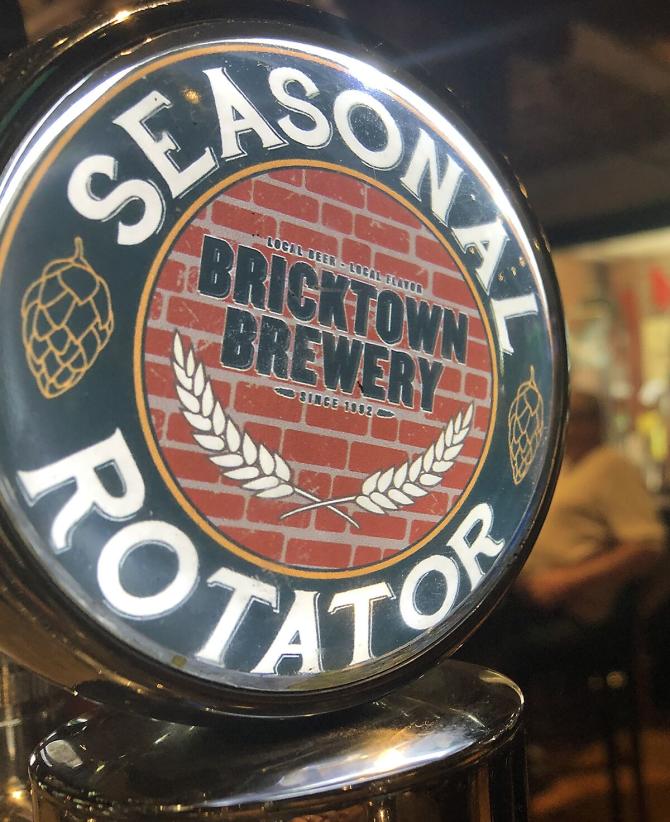 Bricktown Brewery
At Wichita's two Bricktown Brewery locations (east and west), you'll find Bricktown beer brewed in Oklahoma as well as local craft brews. Bricktoberfest features well kilned malt that produces a beautiful color and caramelized flavor. It's brewed with an authentic Bavarian yeast strain.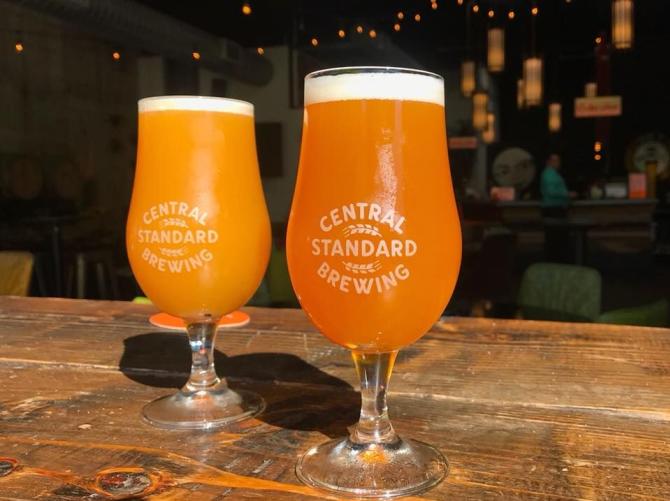 Central Standard Brewing
If the holidays have you thinking of grandma's peach cobbler, blueberry pastries or cherry pie, you'll want to try one of the seasonal brews at Central Standard Brewing.
Louetta is an amber sour brewed with cinnamon and vanilla beans, and fermented on peaches. Bling Blau is a blueberry gose packed with more than a pound of blueberries per gallon, then taken over the top with additions of vanilla bean, lactose, cinnamon, brown sugar and sea salt. Sparks Joy is an American sour brewed with a joyous amount of tart and sweet cherries, plus toasted almonds and a variety of spices for extra sparkle.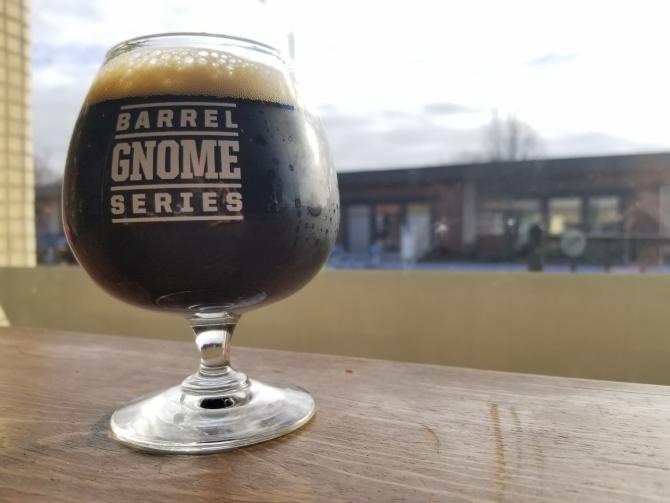 Hopping Gnome Brewing Company
Hopping Gnome tapped a special beer on Oct 29: They aged their Brown Eyed Grrr in a maple syrup barrel for almost a year. This Brinner Brown brew was limited in quantity so if you miss it, look ahead for the Barrel Gnome Series beers. Bocce Barleywine and Rollergirl RyePA aged in rye whiskey barrels start rolling out the week before Thanksgiving and right before Christmas they'll have the Bourbon-Aged Design District Coffee Stout and Strong Scotch Ale.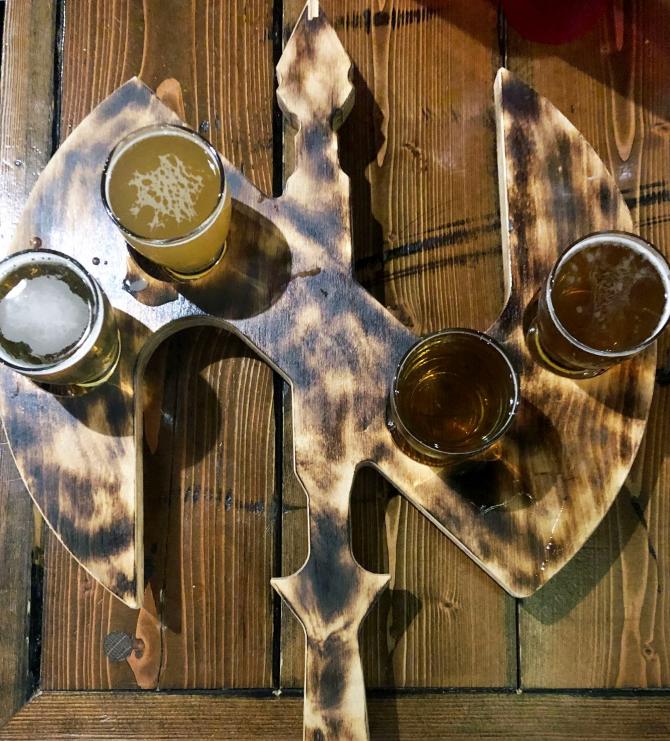 Nortons Brewing Co.
Among Nortons seasonal brews are Party Fridge, a Dortmunder or old world style Pilsner that's smooth yet crisp with assertive hop character; I Ain't Never Run From Nuthin But The Police, a sour IPA double dry hopped with Simcoe and Citra hops; and Kangaroo Headlock, a collaboration brew with Central Standard Brewing. Inspired by the tiki cocktail, the collab is a triple IPA with orange zest, pineapple, passionfruit, hibiscus flowers, spiced rum soaked oak spirals and double dry hopped with Denali, Mosaic and El Dorado hops.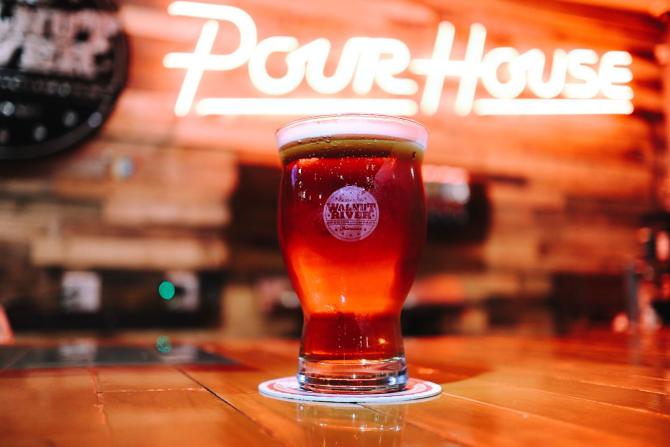 PourHouse by Walnut River Brewing Company
Warm up this winter with Walnut River Brewing Company's Wise Ol' Bock, a burly brew that pours deep amber and slightly cloudy, like a cold Kansas night. Dominant aromas of banana and clove rise from the glass, leading your way to dessert-like notes of chocolate, fig and raisin, from the addition of specialty malts. This weizenbock served at PourHouse is brewed with copious amounts of dark wheat malt yielding a creamy, thick head, luscious mouthfeel, and a subtle warming finish.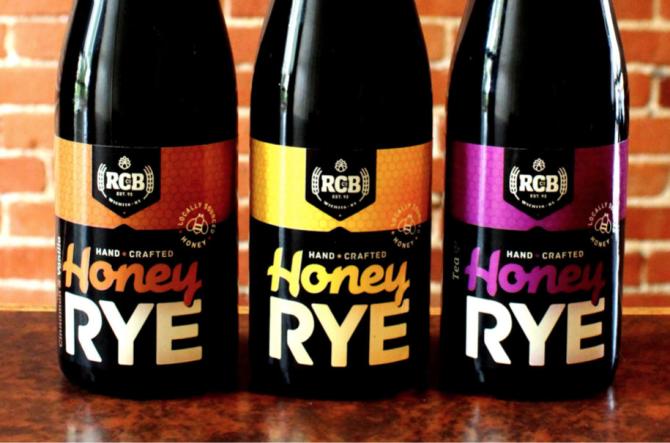 River City Brewing Co.
River City Brewing has many seasonal beers on tap, but among the most unique are Ghost Flamingo, a kettle sour brewed with 240 pounds of blackberries, blood orange and a spicy kiss of ghost pepper. They've also released their Honey Rye bottles in three variations. At 13% abv, it's easy to drink thanks to 200 pounds of local Bee Hopper honey. One variant adds cinnamon and vanilla, another was brewed with fresh lemon zest and tea.
Around Thanksgiving, look for the release of Rob's Clip On Imperial Stout in four variations: Double German Chocolate Cake, Coffee Coffee Coffee, Maple Syrup and Root Beer.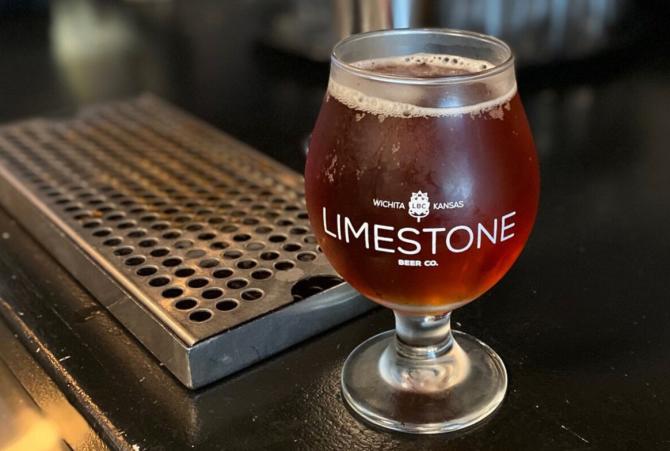 Sweet Allie B's/Limestone Beer Co.
Limestone inside Sweet Allie B's offers beers on the full spectrum from golden ale to stouts and porters. LBC Oktoberfest, a Munich malt with caramel notes, and Basil Wheat beer, steeped with fresh organic basil. They'll also offer an apple ale and a holiday spiced beer. Don't forget Sweet Allie B's/Limestone Beer Co. is the only brewery in Wichita to offer brunch on Saturday and Sunday.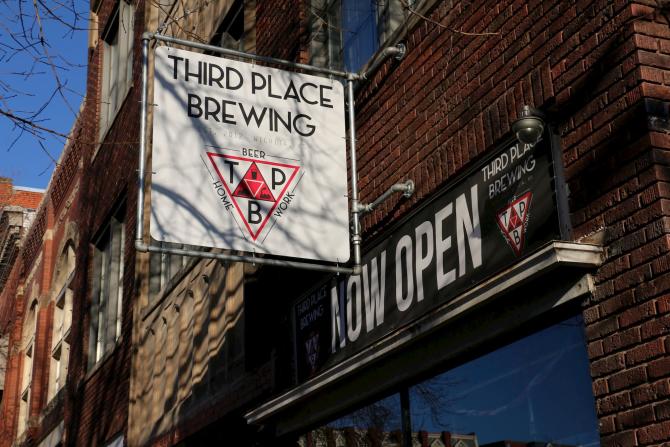 Third Place Brewing
The crew at Third Place infused their Berliner Weisse with cranberries for a tasty seasonal brew. Watch Facebook for details of their annual chili and cinnamon roll customer appreciation event in December.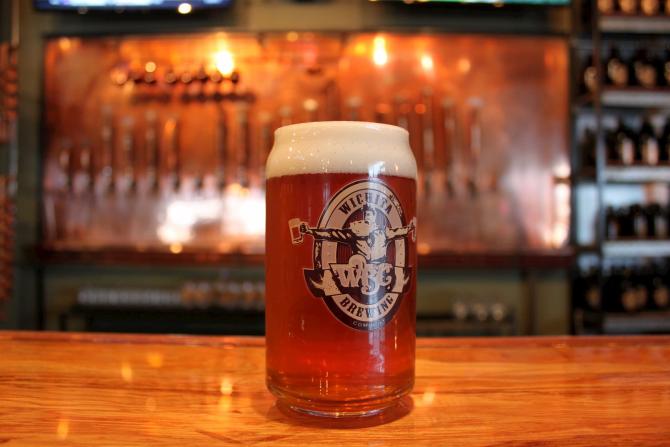 Wichita Brewing Co & Pizzeria
Wichita Brewing Co. (east and west) offers two fall seasonal favorites that are eagerly anticipated by regulars. Yumpkin Pumpkin is brewed with pumpkin and pumpkin spice, while Oztoberfest is a German fall lager. Ask about their Mad Scientist series when you stop in, too. Every other month they'll release a new brew, with October's being a Milkshake Coconut & Vanilla.