Landlords: Here's How to Report Tenant Rent to Credit Agencies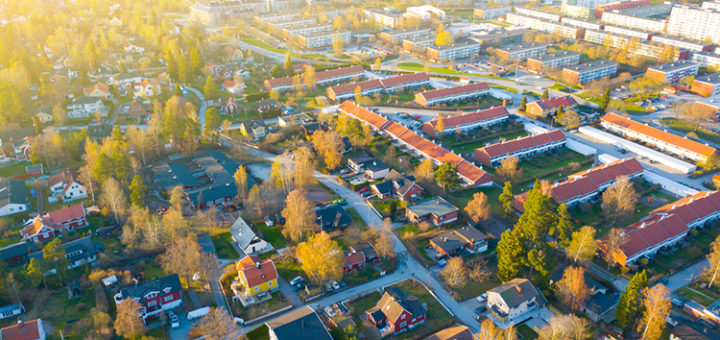 In the past, credit bureaus haven't typically included rent payments in consumer credit reports, which means that responsible tenants who make their payments on time haven't been receiving any credit (literally) for their hard word. Their dedication to making payments on time isn't doing anything to help them earn better loan terms, lower interest rates, or any of the other perks that come along with having a solid credit score.
And while tenants, understandably, should want their rent payment history to count toward their credit score, landlords are often hesitant to report their tenants' payments, citing it as just another thing to add to their never-ending to-do list. But does it really have to be that much-added work or stress?
Fortunately, with the advances in technology and with the help of a number of digital platforms, reporting rent payments actually doesn't need to take any additional time at all. What's more, reporting your tenants' rent payments can actually help you attract and acquire higher-quality tenants in your commercial properties, lead to lower turnover in your properties, and increase your cash flow.
How to Report to Credit Agencies
But how do you go about reporting your tenants' payments? Most landlords are not able to report their tenants' rent payments directly to the three major credit bureaus (Equifax, TransUnion, and Experian). These agencies allow high-volume landlords to report rent payments directly to them; however, you need to meet a certain threshold of tenant accounts before you can report this data directly. For instance, TransUnion requires that you have at least 100 tenant accounts before you can report their data directly. Because of these requirements, most commercial landlords simply aren't able to go this route.
So what are the options for smaller commercial landlords? Landlords with 500 or fewer units can sign up for RentBureau, a service offered through Experian. This service automatically deducts your tenants' rent payment from their selected bank account and seamlessly transfers it to your bank account. And, as an added bonus, your tenants' payment history, whether it's good or bad, is directly reported to Experian (assuming they opt into the service). This means that their payment history is automatically reported, with no extra work on your end.
Additionally, this means that any late and/or missed payments will show up on your tenants' credit report, potentially lowering their credit score — which can have a whole host of negative implications. As a result, your tenants are more likely to make their payments on time, knowing that any late payments can have a real, negative impact.
There are also a number of other reporting service platforms that can help you with reporting your tenants' rent payments, including PayYourRent, RentalKharma, RentTrack, Rent Reporters, and Rock the Score.
If you choose to offer rent payment reporting to your tenants, we strongly encourage you to mention its benefits in your rental application or in the leasing process. By helping your tenants better understand the importance of rent reporting, and by showing them how renting from you can also help them boost their credit score and save money in the future, you will position yourself not only as a thought leader but also someone who cares about them as a person — helping to set you apart from your competition.