A few resources for the Wichitans stuck at home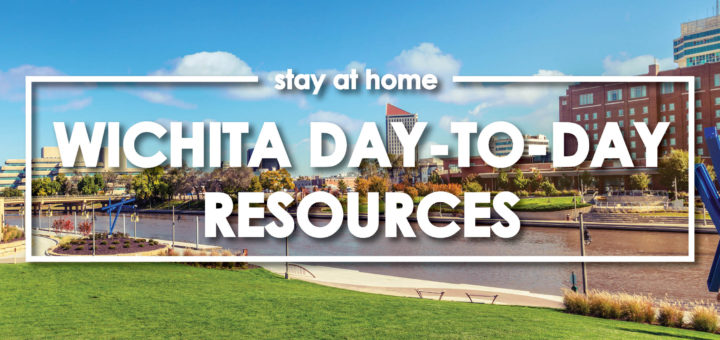 Updated 4/10/2020
The past month has been a tough one for the whole world, but we are all doing our best to slow the spread of this virus by limiting our contact with others. This has meant big changes to our daily lives, but there are a lot of resources out there to help you adjust to this new lifestyle.
Below are some resources to aid in your day-to-day life in Wichita during the pandemic. A more in-depth page with business resources can be found at https://naimartens.com/coronavirus-resources/.
FOOD
Popular local food blogger Wichita by EB has made a list of Restaurants that are closed, open or offering delivery/carryout. Click here >
Restaurant columnist Denise Neil of the Wichita Eagle compiled a list of restaurants offering holiday meals to go for Easter celebrations. Click here >
Trying new meals is a great way to both satisfy a specific food craving and pass the time indoors! There are plenty of great recipes online, here is a blog about "What to Cook When You're Stuck Inside" for a few ideas to get you started. Click here >
ENTERTAINMENT
A number of popular Wichita destinations are finding ways to bring their art, beauty and entertainment to you via virtual tours! One of these is Botanica, who has been taking viewers on flower tours. Learn more >
OUTDOOR ACTIVITY
Local blog Wichita on the Cheap has compiled a list of great places to walk in Wichita! Outdoor activities are still allowed under the stay-at-home order, as long as social distancing guidelines are followed. View now >
A lot of Wichita parks remain open, though visitors are not allowed to use the playground equipment. If you want some adventure, check out a park you haven't been to before! View now >
Check back for more additions – we will try to keep up-to-date with some helpful resources!