JUST SOLD – Parkwood Inn & Suites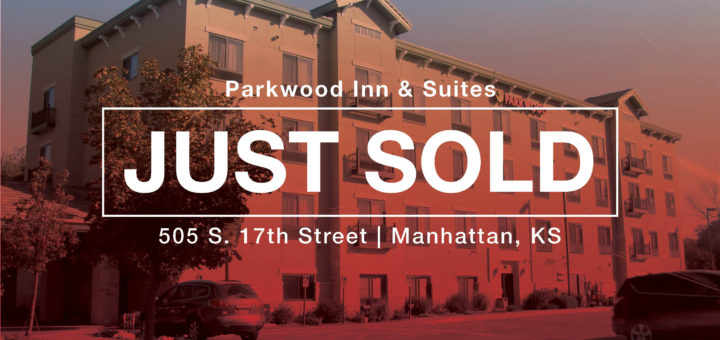 NAI Martens is proud to announce the sale of the Parkwood Inn & Suites in Manhattan, Kansas. Troy Farha, Vice President of Retail and Investments with NAI Martens, represented the seller in the transaction.
Recently, Farha brokered the sale the former Days Inn and the former Regency Inn in Pratt, Kansas. In 2017 he handled the sale of three hotel properties, including the Northrock Suites and Wichita Inn North. Farha has worked on a number of notable hospitality projects recently, including site selection for the new Best Western Plus West Lawrence, which opened last fall, and representing the buyer of the site for the new Avid Hotel planned for east Wichita. 
Parkwood Inn & Suites
505 S. 17th St.
Manhattan, KS
Visit naimartens.com/properties to view investment opportunities.
Be sure to sign-up to receive our Wichita Recap – a monthly look at Wichita CRE news!