Protecting NOI in the Senior Living Space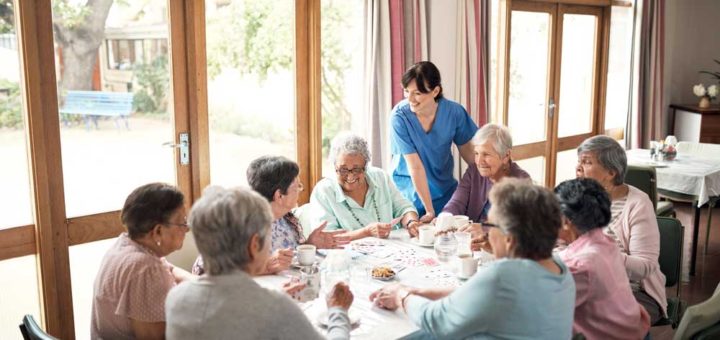 When observing the latest trends in senior living, don't jump to any conclusions – make sure you've got the whole picture first. CRE's senior living sector is facing low occupancy rates – but that doesn't mean the industry isn't standing strong.
When it comes to NOI, occupancy isn't everything. While a property's occupancy rates can act as the main contributor to net operating income, there are other elements that help fuel profits for CRE.
So what's going on in the senior living spaces that are sparking turbulence for commercial real estate? Here's a breakdown:
Construction is Booming
For the last few years, senior living spaces have been undergoing a surge of construction. Unfortunately, this elongated period of growth has taken a major hit on occupancy rates. In the five years between 2014 and 2019, national occupancy rates for senior living facilities have dropped 2.5%.
As reported by the National Investment Center for Senior Housing and Care, the industry made a quick turnaround last quarter as the occupancy rates were boosted by 0.3%, bringing the national rate to 88%. This fluctuation has made many people skeptical of senior living projects and how well they will do moving forward.
Beware of Oversupply
While new developments are in the making, oversupply is already a problem facing senior living CRE. Big markets around the country are oversaturated with senior living facilities, and in result, occupancy rates continue to take a hit.
Data Rates Aren't Steady
Competition is hot – making it hard to pinpoint the health of the senior living business. While some developers are struggling, others are going strong. Occupancy rates and profit margins vary from project to project – sometimes dramatically. To say that the industry isn't doing well would be ignoring the players who are dominating the game.
The industry is seeing conflicting data. While occupancy rates are on the decline, a recent study from the 2019 Senior Housing Report states that 40% of respondents noted an increased NOI. Times are certainly tough for senior living, but those who are ready to bring the heat are finding success even in the face of adversity.
How are Providers Protecting their NOI?
These 2 strategies are helping senior living providers keep their NOI rates high.
1. Give Old Buildings TLC
With oversupply threatening metros around the country, it's the older buildings who are taking the hit. Older properties aren't able to keep up with the competitive advantages that new developments have to offer. To keep your portfolio current, give your older properties some upgrades. A great place to start is by embedding technology into the building.
2. Focus on Economic Occupancy
Occupancy is all about boosting profits, but rental rates can differ from unit to unit. In order to determine senior facilities' true outlook, use the metric of economic occupancy.
Economic occupancy is derived by looking at how much rent profits a building is currently generating versus the amount it would produce at full occupancy. This helps providers gauge their position in a time when low occupancy is rampant.
When will the senior housing sector balance out? For more CRE news, keep up with our blog.