Silicon Beach: The Next Silicon Valley?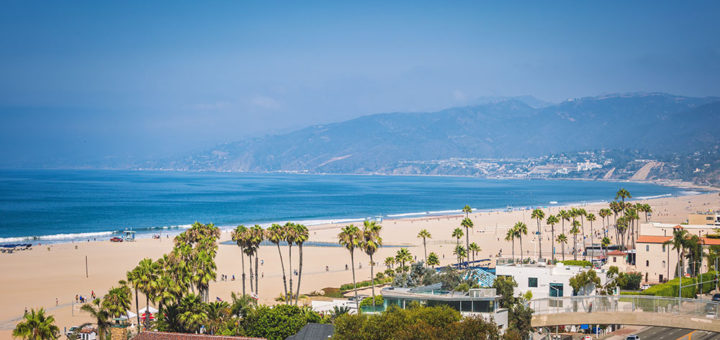 Los Angeles has a booming hub of innovative companies planting roots outside of Silicon Valley's technology epicenter. This area is known as "Silicon Beach" due to its proximity to the beach and also attracts the tech community because of its close proximity to LAX and the diverse LA industries. Here is a quick rundown of Silicon Beach.
What Areas Does Silicon Beach Include?
Silicon Beach is used to describe LA and Orange County, but it also refers to the stretch of cities west of LA from Santa Monica to Venice including communities as far as Hermosa Beach. Silicon Beach essentially encompasses Santa Monica, Venice, Marina del Rey, Playa Vista, Playa del Rey, El Segundo, Manhattan Beach, and Hermosa Beach.
Since Google opened its Venice campus in 2011 across three buildings, the area stretching from Santa Monica's southern border on the north to Playa Vista on the south has grown to rival the San Francisco Bay Area's Silicon Valley as the country's premier tech hub.
Silicon Beach Startups & Tech Companies
More than 500 companies call the Silicon Beach area home. In 2016, LA startups raised $4.2 billion with Santa Monica-based Snap Inc bringing in $1.2 billion. Currently, Hulu, TaskUs, and Headspace are all technology-driven companies based in Santa Monica. In Playa Vista, you will find ChowNow, The Honest Company, Google, and YouTube. Venice is home to Snap Inc., Gem, System1, and Wevr. Wpromote, Chef'd, Nativo, and Prodege LLC all have a strong presence in El Segundo.
The 10 Most Established Companies in Silicon Beach include:
Google
Facebook
YouTube Spaces
Entertainment Arts (EA)
SpaceX
Snap, Inc.
Hulu
Dollar Shave Club
Beats Electronics
TrueCar
Silicon Beach's Strategic Location
LA is home to the Long Beach and Los Angeles ports, two of the largest ports in the United States, which gives the city a big advantage to companies moving products to consumers. Hollywood is scrambling to create new ways to deliver content to consumers who are using Netflix and Hulu and bypassing TV and movie theatres. The strategic location of Silicon Beach can cater to all of these industries' goals.
The Opportunities in Silicon Beach
Silicon Beach has brought about the tremendous opportunity for venture capitalists to invest in early-age startups. The economic growth that has resulted because of this has generated both lucrative employment opportunities and a surge in housing costs. This is especially true in the coastal westside of LA County. Recently, tech employees have flocked to this area. The influx of talent is causing a dramatic rise in the demand for real estate in this area. Entrepreneurs are scooting past the saturated, hyper-competitive Silicon Valley to set up shop in the relaxing Silicon Beach.
In fact, Los Angeles County, largely because of Silicon Beach's growth, has more high-tech jobs than Boston-Cambridge, Santa Clara County and New York City, according to the Los Angeles County Economic Development Corp. With the strong presence of notable companies in the Silicon Beach area, Silicon Valley surely needs to prepare to battle to attract top tech companies and tech talent.