The impact of the Polar Vortex on US hotel Performance
January temperatures chilled parts of the United States to record lows as hotel performance in some markets froze while others cranked up the heat.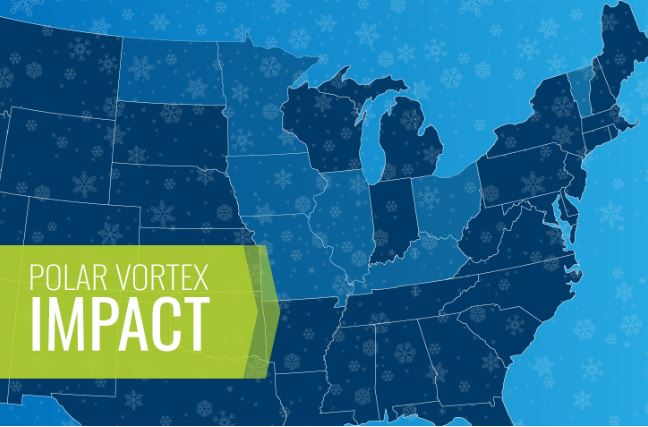 On 3 January, a few sections of the Polar Vortex split away from their usual area over the North Pole, and moved down to the United States' Great Lakes area. With these splits came temperature drops and wind chills below minus 40 degrees Fahrenheit, the coldest since the early 1990s, according to the National Weather Service.
The effects of this Polar Vortex split will be felt for several weeks, with some ebbs and flows in the temperatures. Of course, this has an impact on residents and out-of-towners alike, as well as on the hotel industry.
The initial impact of the vortex on the total U.S. hotel performance results was positive. As the winter storm arrived on 19 January, two days ahead of MLK Jr. Day, U.S. Revenue per available room levels rose 23% year over year, and the following day occupancy levels spiked 15%. These increases are expected since flights are canceled, travelers are hunkering down and hotels fill up. However, as weather events continue, these trends often reverse when hotels suffer a rash of cancellations from travelers who can't get to their destinations. On 21 January, total U.S. RevPAR declined 15%.
Head over to Hotel News Now for the rest of the article! http://www.hotelnewsnow.com/Articles/293897/The-impact-of-the-Polar-Vortex-on-US-hotel-performance